On 19 of October was a meeting of foreign students.
Head of the International Relations Department N. V. Barkalova said that all foreign citizens are in Russia on the basis of federal laws "On the procedure for leaving the Russian Federation and entering the Russian Federation" and "On the legal status of foreign citizens in the Russian Federation." Everyone must comply with passport and visa formalities, including timely submitting documents for migration registration and for the extension of multiple-entry study visas.
Vice-rector for scientific and educational work A. S. Kagosyan introduced foreign students to the requirements of the educational process and living conditions in hostels.
Director of the Institute of fine Arts and Design G. P. Moskovskaya spoke about the peculiarities of education, including during the examination session, invited the children to participate in the international festivals "Blue Bird Gzhel" and "Artistic Ceramics", which will be held at the university on October – November 2021.
The head of the educational work department G.I. Khristenko offered to actively participate in extracurricular activities, which are widely represented by free sports sections and circles. One of the important issues for discussion at the meeting was the prevention of extremist and terrorist activities among the youth. Students watched a video on this topic.
This year, 50 young students from abroad have started their studies at the university. In total, 300 students from 19 countries of the world, representatives of different cultures and religions are studying at GSU today. The university carries out activities necessary to adapt foreign citizens to living and learning conditions in a new socio-cultural and linguistic environment.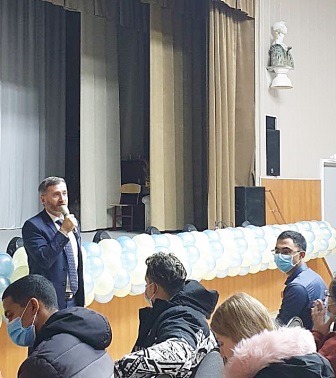 Speech by A. S. Kagosyan, Vice-Rector for Scientific and Educational Work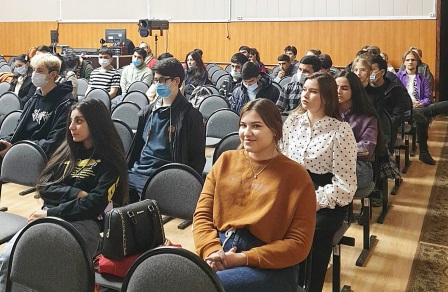 In the hall during the meeting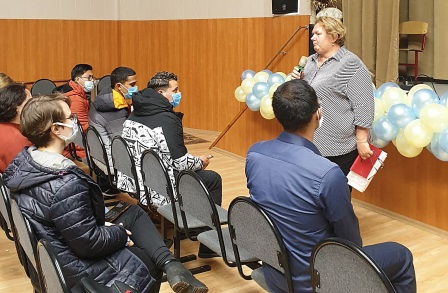 Speech by the head of the educational work department G.I. Khristenko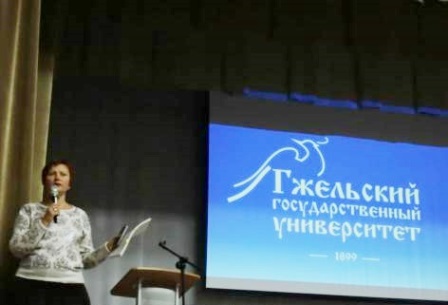 Speech by Head of the International Relations Department N.V. Barkalova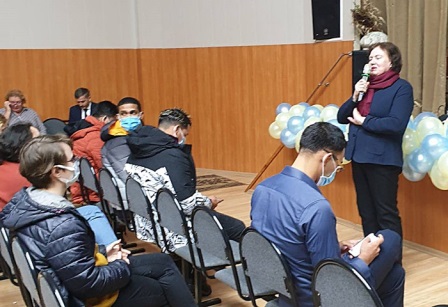 Speech by the Director of the Institute of Fine Arts and Design G. P. Moskovskaya
International relations department